SEASON 23/24 BRANDS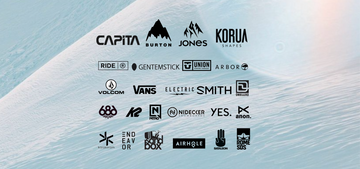 SKATE, LONGBOARD & SURFSKATE LESSONS
Have you been winging it with YouTube tutorials? We're here to help you learn in a fun and safe environment with guidance and proper instructions!
Don't know much about us?
Hear what others have to say
GOT TO TEST BOARDS
"Staff members were so welcoming, knowledgeable, and helpful. Patiently showing me around the different range of available boards and suggesting a few to try. Giving tips on how to ride despite being very busy. All in all, great experience!"
ONE OF THE BEST SKATE SHOPS IN SG
"The Ride Side is hands down one of the best skate shops i have been to. Been there twice in a week because i couldn't make up my mind but the people there were patient. They literally took the time and effort to teach you about everything. Amazing service."
ONLY SNOWBOARD SHOP IN SG
"The only 1store in +65 serving the needs of our small but ever growing snow sports enthusiasts! Kudos to The Ride Side for this Store!"
WARM & WELCOMING
"We were actually about to leave because the shop was really packed, but the people who ran the shop were so warm, welcoming and helpful that we still got personalized service even amidst the chaos. Went home happy with two new boards and a fun packed afternoon! (:"
RELIABLE & TRUSTWORTHY
"TRS staff are so knowledgeable and patient when it came to explaining the pros and cons and features of each board, what it's strengths are etc. Gained quite abit of knowledge just dropping by twice! Bought a surfskate and super happy with it! Reliable and trustworthy people."
SUPER HELPFUL TEAM
"Super helpful group of people working there! Was my first time ever trying a skateboard and wanted to get one that suited me, they had me test out multiple types of boards long boards to cruisers and I managed to find one that suited me!"